h o l i s t i c   o p e r a t i o n a l   m o d e l s
Making sense out of a large amount of equipment and maintenance data is the objective of Equipcast.
Imagine as an Oil & Gas operator to have the ability to view an overall holistic single risk indicator for the entire asset? Hundreds of wells at once in real-time? Use a robust drill down capability to analyze unlimited subcomponents? The Reservoir & Artificial Structure's Data?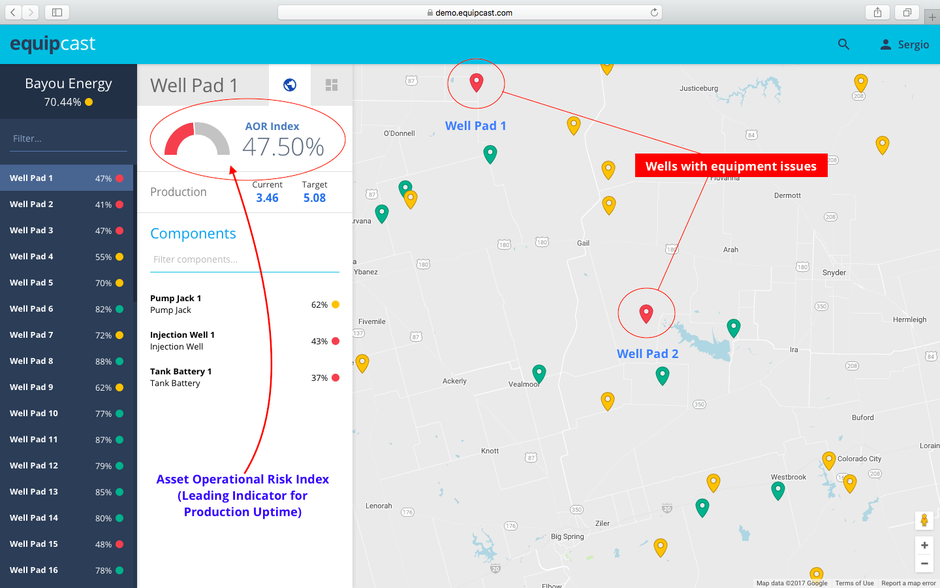 M a c h i n e   L e a r n i n g   R e l a b i l t i y
What if you could assess the entire maintenance integrity and reliability risk of an entire oil field across thousands of acres? How about an offshore platform topside systems? Subsea systems?
Imagine being able to monitor the overall Health Index of your asset and then quickly pinpoint any issue that might be affecting reliability.

Imagine an OEM agnostic solution where you can benchmark your mixed fleet.

Imagine an intuitive and self-learning system customized to your operation.
O E M   A g n o s t i c
Well it exists today! 
Equipcast's advanced technology provides a 'First of Kind' in oil field operations. By going beyond the production well, ECSecondSightTM has the ability to provide a capability that has not existed before!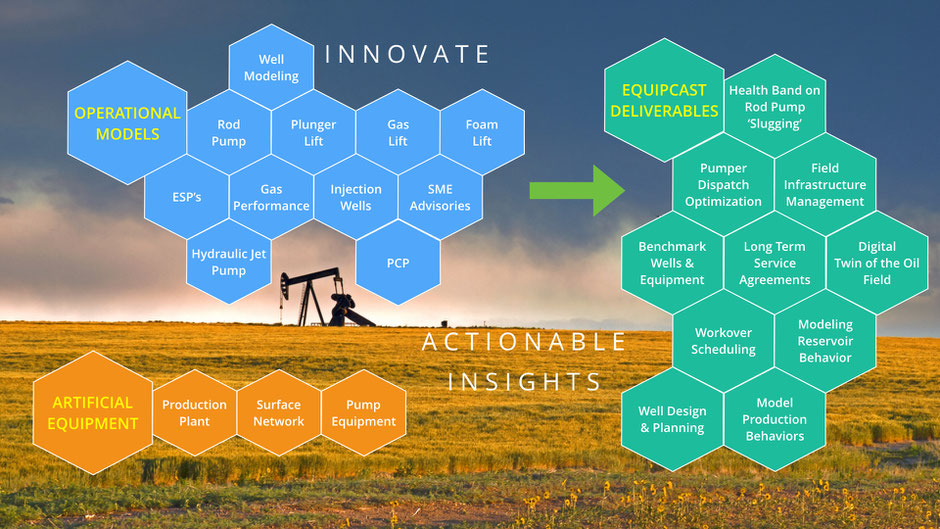 b e n e f i t s
Increase Resource Efficiency from

3% - 5%.

 
Increase Production up to

5%.

Minimize Engineer's 'Desk' Time.

Mitigate Risk with Self-Learning Custom Operational Models.

Prioritize Economic Value of Assets.